Heli
Specifications
| | |
| --- | --- |
| Weight Capacity | 2 - 3.5 Tonnes |
| Lift Height | 2 - 6 Metres |
| Attachments | Lift, Tilt (Optional Sideshift Availalble) |
| Fuel | Diesel |
| Tyres | All-Terrain Pneumatic |
| Mast Type | Variety of masts available |
| Price | Enquire for a free quote |
Description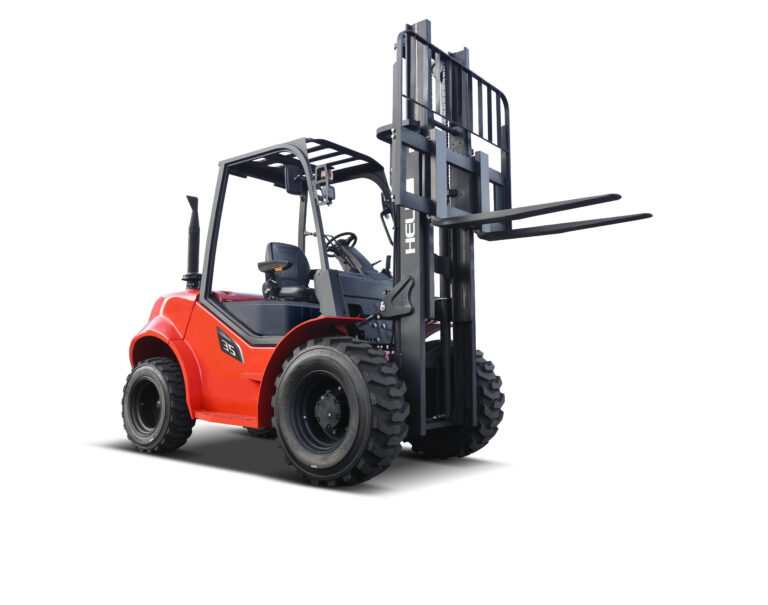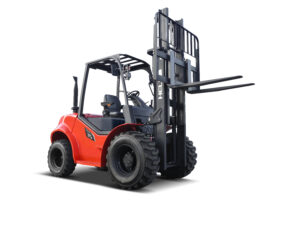 These brand-new Heli forklifts are incredible in all types of conditions. With capacities ranging from 2 to 3.5 tonnes, t
hese go-anywhere units are great for construction sites, agriculture, farming, and mining industries. Built to drive on a wide range of terrain, they come with selectable 2WD/4WD mode, high 300mm ground clearance and all weather capability. Chunky pneumatic
tyres ensure grip on rock, gravel, grass and mud.
Features
Widely used in construction, forestry, farming, agriculture, and other industries.
Differential lock for better control and traction on difficult terrain.
Higher ground clearance than a standard forklift.
High torque engine for sloped surfaces.
Wide variety of mast configurations available.
Equipped with pneumatic off-road tires for improved traction.
Two wheel-drive/four-wheel drive switching, allows you to choose your control in different driving situations.
2-Speed transmission in both forward/reverse ensures efficiency and performance.
High mounted exhaust protects the engine from the water or dirt ingress.
The seat is equipped with an armrest and safety belt to ensure comfortable and safe operation.
A low centre of gravity ensures stability on slopes or uneven terrain
Specifications
Model: CPCD20 CPCD25 CPCD30 CPCD35
Series: G3 Series (4WD)
Configuration Number: W2Y3 – W4Y3
Load Capacity: 2 – 3.5 Tonne
Mast Height: 3 m
Load Center: 600 mm
Operator Type: Seated
Tyre Type: Pneumatic all-terrain
Max. Travel speed (loaded/unloaded): 7/20 km/h
Engine: Diesel
Aisle Working Width: 3450 – 3500mm
Download the full spec sheet today to see where the Heli CPCD can take you.
| | |
| --- | --- |
| 4WD | |
| All Terrain | |
| Heli | |
| New forklift | |
Want to know more - fill out your details and we will get back to you within one hour!