Heli
Specifications
| | |
| --- | --- |
| Weight Capacity | 1.6 Tonnes |
| Lift Height | 2mt - 6mt |
| Attachments | Lift, Tilt, Sideshift |
| Fuel | Electric |
| Tyres | Solid |
| Mast Type | Varies |
| Price | Call for free quote |
Description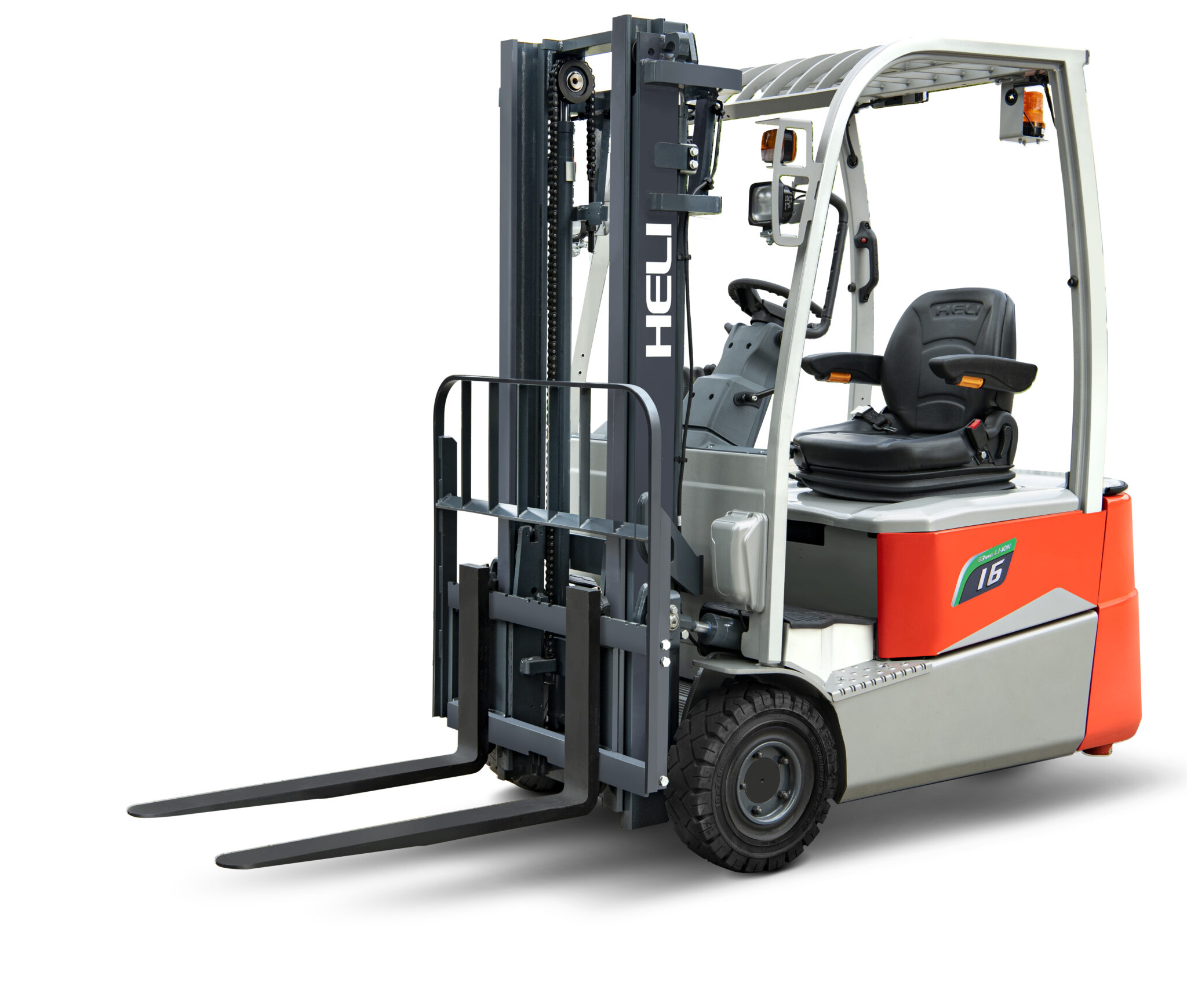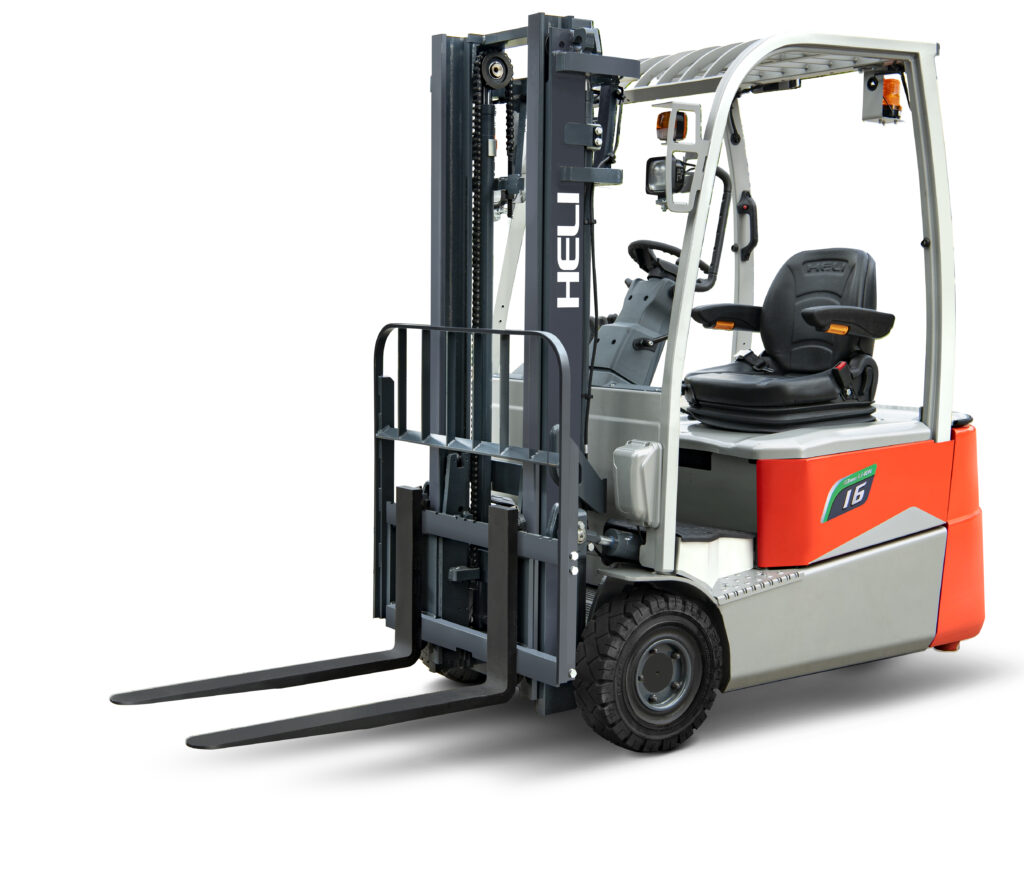 These brand-new Heli forklifts have next-generation lithium battery packs. Featuring incredible power, long life and shorter cycle time than comparable lead acid battery packs, Heli G3 Series will work longer and harder for you and your business. The three wheel setup allows for incredibly tight turning circle and fantastic vision and manoeuvrability.
Features
Large step and open cabin for easy ingress/egress
USB power supply on board for your equipment
Colour screen with full vehicle readout
PES electronic mode selection for various terrain and use cases
Auto heated battery to maintain performance in cold weather
Auto steering deceleration to prevent rollovers
Centralised maintenance point for easy service and reduced running costs
Available in a wide range of capacities and mast types
Specifications
Model: CPDSQ 15/16/18/20
Series: G3 Series
Configuration Number: GE1LI/GE6LI
Load Capacity: 1.5 – 2.0 Tonne
Mast Height: 2mt – 6mt
Load Center: 600 mm
Operator Type: Seated
Tyre Type: Solid or Pneumatic
Max. Travel speed (loaded/unloaded): 19/20 km/h
Engine: Lithium Ion Battery Electric
Download the full spec sheet today to see where the Heli G3 can take you.
Want to know more - fill out your details and we will get back to you within one hour!