Your Battery. Brought back to life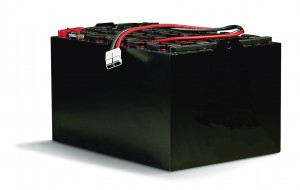 Electric forklifts have many advantages. They are quieter, easier to operate, cleaner, safe to use around food products and come in a variety of configurations not available in internal combustion equipment. However they have one large disadvantage. Batteries. Anyone who has ever had to replace one of these knows just how expensive all that lead and acid can be.
But there is an alternative to spending thousands of dollars on a replacement battery (seriously they are that expensive). For around 20% of the cost of a replacement battery, Secondhand Forklifts Sales & Service can send out a technician to regenerate your existing battery, extending it's useful lifespan for many more years.
Using specialised equipment we throughly inspect the battery and give you an appraisal on it's potential for rejuvenation. If you decide to proceed we strip the battery and, using our unique battery regenerator perform a multi-step process that removes contaminants and brings the battery back to life again.
---
Battery rejuvenation process steps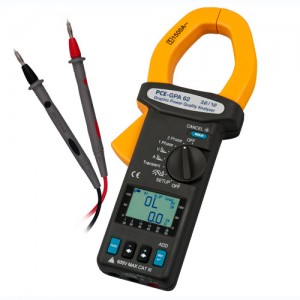 Test the specific gravity and fluid height of each cell
Test the voltage of each cell
Check for any shorted cells
Test the overall voltage
Run a discharge test
Drain existing fluid and fill with fresh acid to balance gravity at correct levels
Use our specialised battery machine to perform a multi-day rejuvenation cycle
Recheck cell and overall voltage
Recheck gravity on each cell and adjust if necessary
Perform load test
Re-assemble battery
Clean case and terminals to remove acid buildup
Produce detailed report on outcome
---
The outcome. Longer life and more money in your hip pocket
Not everyone has $7000 to drop on a new battery. Let Secondhand Forklifts Sales & Service perform a battery rejuvenation on your forklift, walkie stacker, reach truck or order picker. See for yourself the dramatic difference it can make at a very affordable cost.
Charge or no charge: the Secondhand Forklifts guarantee
If we assess your battery and advise it is suitable for regeneration, and fail to get a significant increase in mean time between charges, then the entire service will be performed at no cost to you. It's our way of showing we have faith in our technicians and equipment.
---
Costs
Costs are an approximation only. The actual cost will be quoted to you after inspection of your battery. The Secondhand Forklifts Sales & Service battery rejuvenation service is offered as an all inclusive price, it covers travel time, rejuvenation, acid, testing and disposal charges. (Freight extra depending on location)
| | | |
| --- | --- | --- |
| Equipment Type | Voltage | Price Estimate |
| Walkie Stacker / Walkie Reach | 24 | $1000 |
| Reach Truck / Order Picker | 24 | $1000 |
| Reach Truck / Order Picker | 36 | $1200 |
| Reach Truck / Order Picker | 48 | $1200 |
| Forklift | 48 | $1200 |
---
Contact us today to obtain a free battery rejuvenation quote and save thousands
---