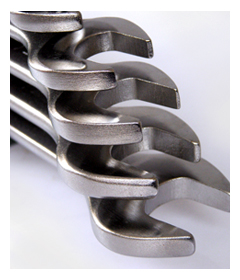 At Secondhand Forklift Sales & Service we have fully qualified mechanics on staff to service your fleet.
Our technicians have serviced equipment from the smallest pallet mover all the way to 20 tonne + machines and everything in-between. Why not give us a call today on (03) 9723 9306 or email your requirements, we'll be happy to take care of your needs.
We offer a wide range of services including:
Diesel Forklift Servicing
Electric / Battery Forklift Servicing
LPG / Petrol Forklift Servicing
Order Picker & Pallet Mover Servicing
Scheduled Maintenance
Emergency Call Outs
Country Servicing
Speciality Parts Supply
Knowing how important uptime is to your business, we strive to repair your equipment in the fastest possible timeframe. We offer next day onsite service to the Melbourne Metro area, as well as an emergency callout service for time-critical repairs to your essential forklifts and lift equipment. For larger stand-down servicing and major repair work, we arrange to have your unit picked up and delivered back to our fully equiped workshop, repaired, cleaned and returned to you, hassle free and in the fastest possible timeframe.
We Pride ourselves on our knowledge and troubleshooting abilities. Why not call us today on (03) 9723 9306 and we'll take care of everything you need.
What does Forklift Servicing Cost?
At Secondhand Forklifts Sales & Service we try to keep your expenses as low as possible. We charge $170.00 + GST per hour for onsite servicing. This is in addition to any consumables and parts required. Compared to general industry rates this is a very low hourly rate. We are able to provide service at this price because we keep our expenses low. If you are paying too much for forklift servicing and repair, give us a call today. We also offer fixed price quotes for larger jobs.
Call us today
To book a service or to discuss your unique requirements, please call us today on 03 9723 9306