Used Forklifts Melbourne
Providing Complete Solutions For All Your Forklift & Material Handling Needs!
Secondhand Forklifts Sales & Service is a forklift company based in Bayswater Victoria
We specialise in: Used Forklift Sales, used forklifts for sale, and rental forklifts for hire
If you need some help or friendly advise, call us on 03 9723 9306 or email us and our fully trained staff will be happy to answer all your forklift enquiries.
Quality Used Forklifts Melbourne for sale: We at Secondhand Forklifts Sales & Service can provide a large range of quality used forklifts & forklift attachments at extremely competitive prices.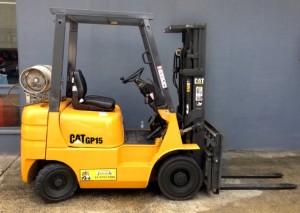 Forklift types such as Counterbalance Forklifts, LPG/Gas, Electric, Diesel, Rough Terrain Forklifts, Sideloaders, Walkie Reach Trucks, Sit On Reach Trucks, Walk behind walkie stackers, Stock Pickers, Walkie Stackers & Trolley/Pallet Jacks.
Forklift range includes: Yale, Toyota, Hyster, Komatsu, Clark,  Caterpillar, Crown, Nissan, Mitsubishi, TCM, Hyundai, plus many more…
We Service all of Melbourne including but not limited to: Bayswater, Ringwood, Nunawading, Thomastown, Epping,Mount Waverley, Ferntree Gully, Lilydale, Mitcham, Port Melbourne, Footscray, Moorrabbin, Sunshine & Greensborough
We carry out full forklift safety checks. Safety in the workplace is important for all businesses to address. Forklift accidents can be costly to your business, both in lost productivity, and can also incur all sorts of unnecessary legal costs.
We maintain, service and sell all types of forklift batteries, whether it be battery cell replacement, battery replacement or battery servicing, as well as supplying and fitting forklift single point watering systems.
Need to ask a question, contact us with your enquiry.

Want to know more - fill out your details and we will get back to you within one hour!